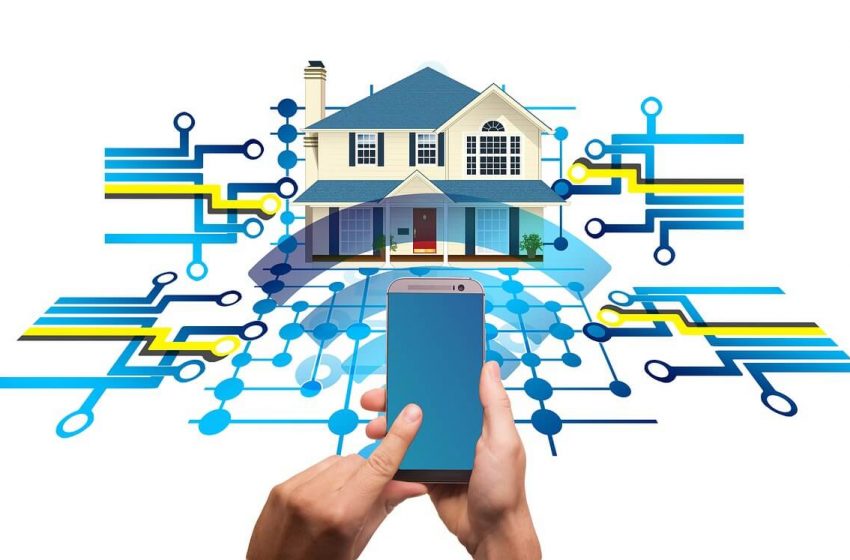 Gemak dient de mens en steeds meer woningeigenaren kiezen ervoor om hun huis slim te maken. Ze installeren slimme gadgets om ervoor te zorgen dat de woning op afstand bestuurd kan worden. Denk bijvoorbeeld aan een app om je verwarming warmer of kouder te zetten. Of een app om de lichten te bedienen. Dit klinkt heel futuristisch, maar dit valt eigenlijk reuze mee. Je kan vrij eenvoudig je eigen woning slim maken. Een aantal tips om je woning slim te maken hebben we hieronder op een rijtje gezet.
Bespaar geld met een slimme thermostaat
Een slimme thermostaat is niet alleen ideaal, maar je bespaart er ook nog eens veel geld mee. Je kan een slimme thermostaat via je provider aanschaffen, maar ook extern. Neem bijvoorbeeld Nest of Tado. Hiermee kan je speciale radiatorknoppen op je verwarming installeren. Elke knop geef je de naam van de ruimte. Vervolgens bedien je de knop via je telefoon. Je zegt bijvoorbeeld dat het in de woonkamer 22 graden mag zijn terwijl je slaapkamer 19 graden is. Door op basis van ruimte te stoken hoef je niet de verwarming hoog te zetten om alleen de slaapkamer te verwarmen. Zo bespaar je op jaarbasis flink wat geld. Een extra voordeel is dat je op vakantie je verwarming uit kan zetten en weer aangenaam warm zodra je weer thuiskomt.
Slimme verlichting die je op afstand kan bedienen
Als je eenmaal aan slimme verlichting gewend bent wil je eigenlijk niet anders. Het leuke van dit systeem is dat je eerst in één ruimte kan beginnen en het later verder kan uitbreiden. Je draait hiervoor speciale lampen in de bestaande fitting. De lampen worden verbonden met je wifi netwerk en kan je bedienen via een app. Je kan instellen dat je lampen automatisch s'avonds aangaan of alleen als je thuiskomt. Je kan er ook voor kiezen dat de lampen tijdens je vakantie automatisch aan en uitgaan. Of dat de lampen aangaan op het moment dat je een ruimte betreedt. Een leuke gadget waarbij je ook nog eens stroom kan besparen.
Audio per ruimte
Nog een leuke optie voor je slimme woning is het installeren van geluidsboxen. Er zijn verschillende boxen die je smart kan aanschaffen. Je kan ze via een app bedienen en per ruimte aangeven welke box er hangt. Vervolgens kan je jazz luisteren in de woonkamer terwijl je kinderen naar de top 40 onder de douche luisteren. Per ruimte kan je de muziek bedienen en streamen. Het is een leuke manier om nog meer van je favoriete muziek in huis te genieten.